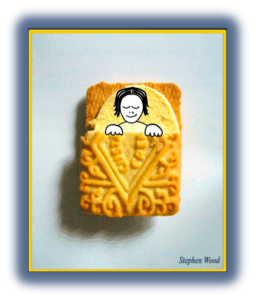 Newsflash: Emotional Eating is NOT self-destructive. It is a legitimate form of self-care. And it is inevitable because, like it or not, we humans are inevitably emotional creatures. So whether you are eating to celebrate your joy or cope with your sorrow, whether you are eating to spice up your life or numb it out, or eating just because you like it and it feels good – feeling good is emotional so eating for pleasure is emotional too. In other words, all eating is emotional eating. That said, the mindless intake of food is not emotional and it's not eating either. It is feeding – and feeding isn't eating any more than taking nourishment through a nasogastric tube would be considered eating. Enter Mindful Emotional Eating: JumpStart to Effectiveness.
Based on the work of Pavel G. Somov, PhD, in this 4-session (1hr/session) program you will learn, interactively with me, how to turn food battles into food peace (and joy) for the rest of your life. Doesn't have to be a struggle. Practice, practice, practice with me right from your home or office (by Hipaa compliant secure videoconference) and see what happens. Let's get started. Contact me for details at madelaineweiss.com or 202.617.0821. Would love to hear from you!
Copyright © 2017. Madelaine Claire Weiss. All rights reserved.